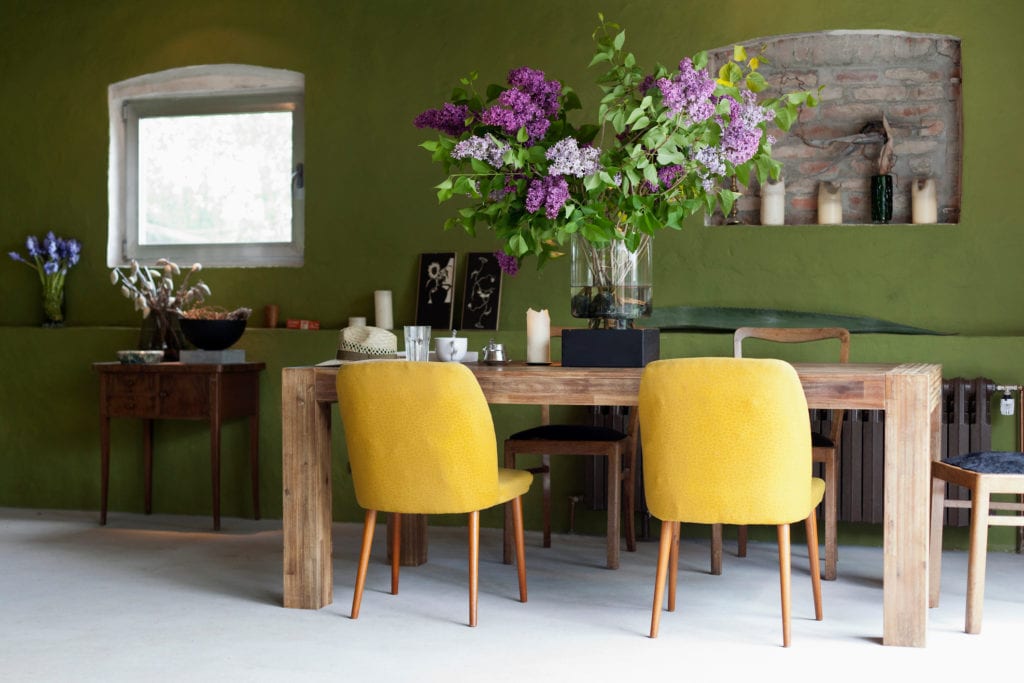 Now that you have a good idea of a style that you hope to call yours, you need to choose a color scheme. This is the tough part. Color is so personal and creates moods within us that inspire.
No matter what, choose the colors that call to you when you revamp your home interior design. Look at your inspiration boards — what colors are prominent in the rooms you saved?
We won't tell you what colors to choose, but we will tell you to try for a mix of three colors or shades. One main color for walls, another color for larger accents such as couches and chairs, and then a third color that pops in smaller accessories such as flowers, pillows and knick knacks. Remember color is influenced by how much light you bring into your home. Consider using floor-to-ceiling windows to enhance your interiors to bring out color too!
Let's say you choose a color combination of brown, teal and tangerine. A shade of brown would probably be the wall color, teal may be the color you choose for accent chairs or an accent wall, and tangerine could be the color you pull out in pillows and accessories.
This formula of three colors works in any combination. Just remember, three is better than one or two, as a room done in one color is boring. Yes, you can have an all-white room but with three shades of white.